Here's What People Are Saying About The Dog Lodge
The staff is friendly they know the names of my dogs. They pay attention to each and every dog personality that comes through their door. One day my dog had sustained an injury PRIOR to coming to daycare. They saw blood in his urine and called me immediately; proof that the awesome staff care, pay attention and are on top of it. The facility is clean, which I can't imagine how they do it with so many dogs. I also appreciate how they are selective with the dogs they let in. If there is a dog that is aggressive, they won't let it ruin the time for everyone else. I can't recommend them enough.
— Mary Beth Osoro
We have been taking our Retriever to The Dog Lodge since 2005. She is always so excited to get there. I trust the staff to take great care of my daughter while we are away. The staff has always been very caring with her. I never worry about her for a minute while we are away, because I know she is in great hands. We are sold on The Dog Lodge and would highly recommend it! Molly gives it a 5 Woofs rating!
— George Katz
I have been using The Dog Lodge for years and they have been amazing! Christine is an awesome owner — she is very hands on and concerned about the pets. My dog gets very excited as soon as we turn down the street. The staff all know the dogs by name, even when they are super busy they know each dog by heart and what each dog loves. Thank you to The Dog Lodge for being so amazing!
— Mindi Johnson
WOW! The Dog Lodge staff are very professional! It is very refreshing to find a kennel that puts the dog before the money. They were not sure if their facility was the right place for my dog Bo, so Christine referred me to another business that might be more suited to my dog's needs.
— Frank Photiadis
I just wanted to say what a great place you are running. It is obvious that your staff truly enjoy their jobs and the dogs they are caring for. I loved that they could actually tell me how my dog did during her stay. Both staff members that I dealt with were outgoing, answered all of my questions and concerns. They seemed to know each of the dogs and their different personalities. It was great to get the report card detailing her behavior, her new little friends, how she did, etc... Thanks again, we will be returning in the future.
— Dawn Haslam
Thank you so much for taking Dez in yesterday at the last minute and for bathing him! You are a life saver. I want you to know how much I appreciate the loving and attentive service you provide for Dez. You are awesome. It puts my mind at ease to know that he is well taken care of by your loving and caring staff. I refer others to The Dog Lodge without hesitation! My favorite thing is the size... not too big, not too small... just right. Thanks again to the whole staff.
— Michelle Eyre
My Golden Retriever, Murphy lives for The Dog Lodge! He squeals with excitement as soon as we turn the corner. He plays and plays all day, so he wears himself out by night. Your hours are so convenient. We love that you are open late during the week and on weekends and it's so easily accessible. Hands down, this is the best deal on doggie daycare in town!
— Andrea Martinez
What a pleasant surprise to see the Dog Lodge at so many community events. It seems we are always running in to you. It's great to see an advocate who supports the community.
— John Stevens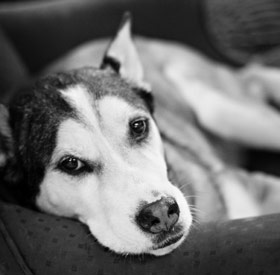 7101 South 400 West, Bldg 3 | Midvale, Utah 84047 | Telephone 801-566-1225
Conveniently located just minutes from the 7200 South and I-15 Interchange